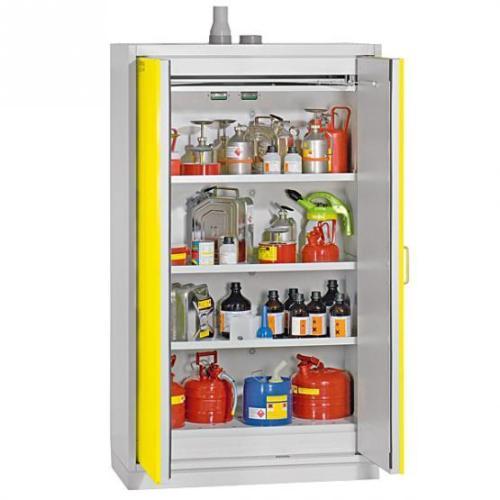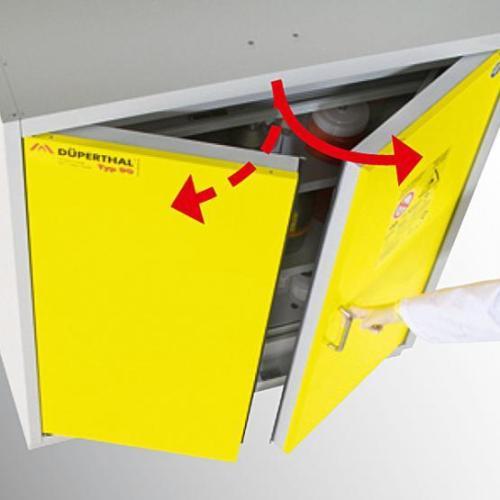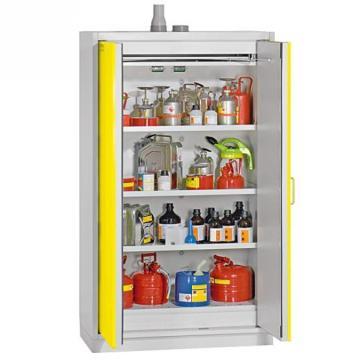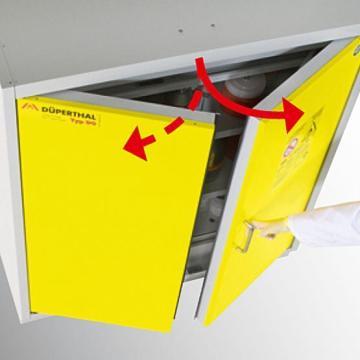 Duperthal Classic Line Storage Cabinets
Product Features
Fire resistance of 90 minutes
One-hand wing door technology
Maximised shelf space
Option for pull-out trays for easy storage & access
Suitable for storage of flammables
Constructed from high-quality powder-coated sheet steel
ToeKick design base
Standard equipotential bonding saddles on rear of cabinet for prevention of ignition hazards
Exceeds requirements of Australian Standard AS/NZS 1940
Type tested & classified to European standards DIN EN 14470-1 & DIN EN 14727
Description
Duperthal's Classic line of safety storage cabinets are ideal for the storage of flammables, these storage cabinets exceed requirements of Australian Standard AS/NZS 1940, and are type tested and classified to European standards DIN EN 14470-1 and NFPA 30. The Classic line offers easy moving, one-hand wing door technology for the storage of hazardous substances, as well as maximum shelf storage capacity with optimum space utilisation. Duperthal's Classic line also offer the SL safety cabinet—featuring pull-out trays for easy access and ease of use.
The Duperthal Type 90 flammable storage cabinet provides revolutionary technology that ensures the safety of your staff and your laboratory. With a fire resistance of 90 minutes, the Type 90 range can prevent the spread of a fire within your laboratory and potentially save lives—within 90 minutes, staff can be evacuated and fire-fighters can tend to the hazard.
Constructed from high-quality powder-coated sheet steel, the Duperthal Type 90 flammable storage cabinet boasts smooth cabinet surfaces with no protruding hinges or covers. The new ToeKick design ensures that staff have plenty of standing room along the baseline of the cabinet, along with constant floor extraction via the slotted base. Exhaust air valves can be viewed in the rear of the cabinet, allowing for optimum air distribution. These valves are self-closing by thermo plug at a temperature of 70̊ C. Featuring easy moving, single-handed operation drawers for maximum convenience, the Type 90 allows for containers to be inserted and removed with ease. In the case of a fire, a thermocouple initiates the closing of the door or drawer automatically at a temperature of 50̊ C.
Available configurations:
Classic line XL Version XL 1 – 600mm depth x 1200 width x 2100 height
Classic line SL XL Version XL 3 – 600mm depth x 1200mm width x 2100mm height
Documents for Download
Related Products