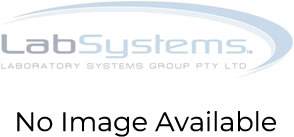 KOMPATTO Workstations
Product Features
Description
The traditional laboratory changes its face. The standard working bench changes into Kompatto, the dynamic high-tech system. Steel and aluminum make the laboratory workstation ergonomic, attractive and able to carry heavy loads
MOBILE WORKSTATIONS
Traditional lab changes face. Standard benches change into KOMPATTO, the dynamic high-tech system. Steel and aluminum make KOMPATTO ergonomic, attractive and able to carry heavy loads.
LOAD CAPACITY UP TO 700 KGS
KOMPATTO are certified according to BGR234 German standard, concerning workplace safety for storage devices. Load capacity certified is up to 700 kgs, uniformly distributed.
HI-TECH SOLUTIONS
Rounded shape design is the distinctive characteristic of KOMPATTO. The use of aluminum profiles increases the structural rigidity and reduces the overall weight. The snap fit joint system for profiles coupling provides a direct access to the supply lines.
CUSTOMIZABLE WORKSTATION
The dynamic and flexible system for ongoing needs. Starting from SMART, the basic configuration, running to FULL, the most complete solution, KOMPATTO fits with every laboratory. Shelves, monitor supports and cabinets increase the available space.
MULTIFUCTIONAL SYSTEM
KOMPATTO workstation lets you adapt the workplace to requirements, easily and quickly. Telescopic leveling castors, with brake system, change the mobile workstation into a fixed bench. Height-adjustable worktop fits with every working requirement.
Documents for Download